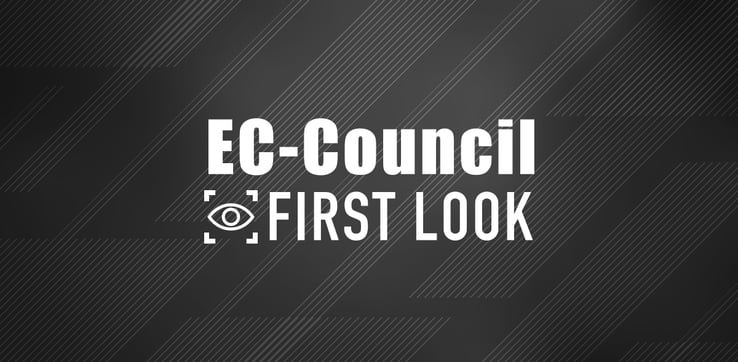 TrainACE presents
EC-Council First Look Webinars:
CCISO -
Certified Chief Information Security Officer
We're inviting you to a free half-day look at CCISO through EC-Council's First Look Learning Event Program!

Attend this 3-4-hour First Look of EC-Council's Certified Chief Information Security Officer (CCISO) course and be treated to a free preview of the Five CCISO Domains delivered by EC-Council Certified Master Instructor Chuck McGann!
This CCISO First Look will cover some of the most important topics in each CCISO Domain:
Governance and Risk Management
Information Security Controls, Compliance, and Audit Management
Security Program Management & Operations
Information Security Core Competencies
Strategic Planning, Finance, Procurement, and Vendor Management
And much more!
Dates and Times
Wednesday, September 16th, 2020
10 AM - 1 PM Eastern
Complete the form to receive registration code
and links by email